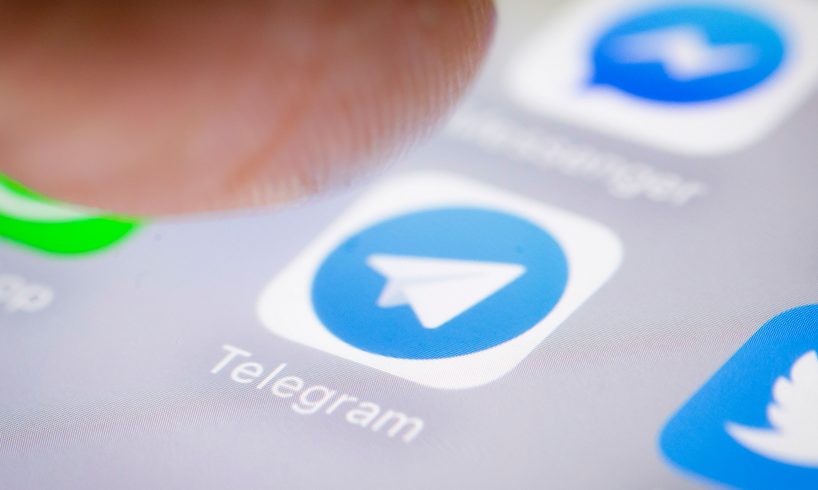 We have so many apps for social connectivity, communication, documents, and other types of media apps. Telegram is one of those useful apps that is reliable for chats, voice messages as well as from an education, tutoring perspective. To make the user experience more convenient and upgrade the performance such apps rolled out the updates over time.
Check the latest update on Telegram, Whatsapp, and other social media apps now!
Today, Telegram is trending as it has launched a new update that will engage more users on its platform. Last year, when WhatsApp announced the news regarding the suspension and new privacy rule, most people have downloaded this app although people were aware of this app from the initial time of launch after the new Whatsapp, things have become more favorable for the Telegram platform.
Now, users have more control over the app features and accessibilities. The new Telegram update brought new tools to manage the downloads, document and media sharing, organize the media stuff, etc. Now, you can stream the tv station accessibilities over this app.
Are you excited to know how it can be accessible on your device? Follow this post to the end:
5 New Features Rolled Out With A New Telegram Update
Download Manager
If you frequently share document files through your mobile then this Telegram update will be best worth it for you. Telegram has launched a download manager for its users that enables file sharing accessibility up to 2GB.
Telegram is offering you cloud storage.
If you want to download a file on priority and faster then tick off all the running download processes to stop and activate the one you want to get first.
Search the name in the search bar to set your priority, the icon will be displayed there in the search bar.
Customizable Username
It can be accessible from the setting of the Telegram App. go to the setting page and create a customized username uniquely for every contact listed on your phone. You don't need to share the phone number; the username will be accessible through this link t.me/username. You can instantly access a new chat with your contact.
If you want that contacts can find you through this link on Telegram then allow the access to find you by your number.
Apps Live Streaming
You can access live streaming accessibility tools such as XSplit broadcaster, OBS Studio, etc. Now users will be able to use overlays, multi-screen support layouts, and also get professional tv channel streaming accessibility. Follow steps to access this telegram update feature:
First access group video chat or live stream to the new channel.
Tap to start with.
Follow the information requirement step available on the tool(x264 OBS encoding recommended).
Telegram Semi-Transparent Interface
New updates of Telegram will enhance your experience of using this application. Here Telegram brought a semi-transparent interface, you have customizable attractive chat backgrounds, effects. Everything looks subtle yet trendy. Your scrolling action turns out more bright and bling.
It's all because of the evolution of new visual technologies. This feature was only limited to iOS users but now Android users will also get access and experience of this new trending featured semi-transparent interface.
Attachment media menu
If you want to send any attachment on Telegram then this feature and accessibility will be possible now on this app instantly. You can simply tap on the attachment menu and access any attachment from the panel or menu. Select and send multiple media attachment files and also check the preview to have a look. And then hit the send button.
You have a modified attractive navigation menu bar to catch up with all the media files and other interesting useful actions: images, location, files, etc. You have entire access to a gallery of your phone. You can also check the recently shared files and location over there.
You can rearrange the actions and media attachments. Here, an in-app camera option is also available on the menu. You can share your most frequently shared recent files here.
To begin with the accessibility of the latest interesting Telegram Features please update the app from the google play store.
Some of these features were only accessible to the iOS version platform but now Android users can also have the same experience after this evolving version update. Don't waste your time anymore, go to google play store and search for updates, click on the latest update on Telegram, and access the launch features!
I am a person who is positive about every aspect of life.I have always been an achiever be it academics or professional life. I believe in success through hard work & dedication.