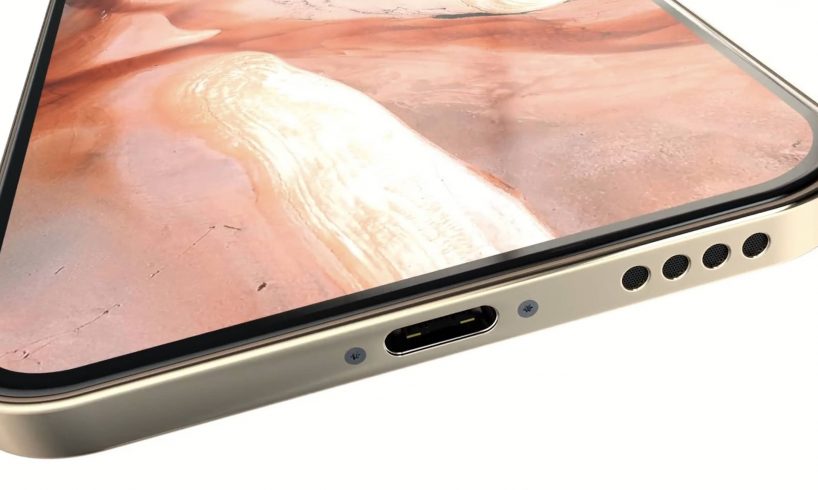 Apple is the most trusted brand for gadgets in terms of privacy and security. To maintain seamless support and convenience Apple is planning to equip Type-C ports for the upcoming Apple iPhone 14 Pro and iPhone 14 Max. The Type-C port is expected to arrive in 2023. Right now, Apple phones are charged using the proprietary Lightning connectors. All the pro models may be equipped with Type-C support.
Type-C port support will be the most influential accessibility that will be facilitated to all iPhone pro users. Now, people don't have to worry about anything, they don't have to look for a standard iPhone charger to charge their iPhone pro models. They can power up the iPhone pro models with any type -C Compatibility chargers.
A Standard Type-C charger will make things easier for the Android phone as well as for Apple iPhone. Apple is thinking of bringing a type-C [ort because of its features, compatibility, and support. Type C chargers are known for high-transfer speed and fast charging and users are also demanding the change. Therefore, it is a piece of amazing news as users are eagerly waiting for the time when things will come in front.
Technology has been upgraded to USB 3.0, USB 3.1, and the lightning connector does not match this standard. In addition to this, Apple has launched the latest iPhone model with the film/ cinematography camera accessibility therefore, Apple decided to upgrade the ports to level up the data transfer and fast charging.
I am a person who is positive about every aspect of life.I have always been an achiever be it academics or professional life. I believe in success through hard work & dedication.