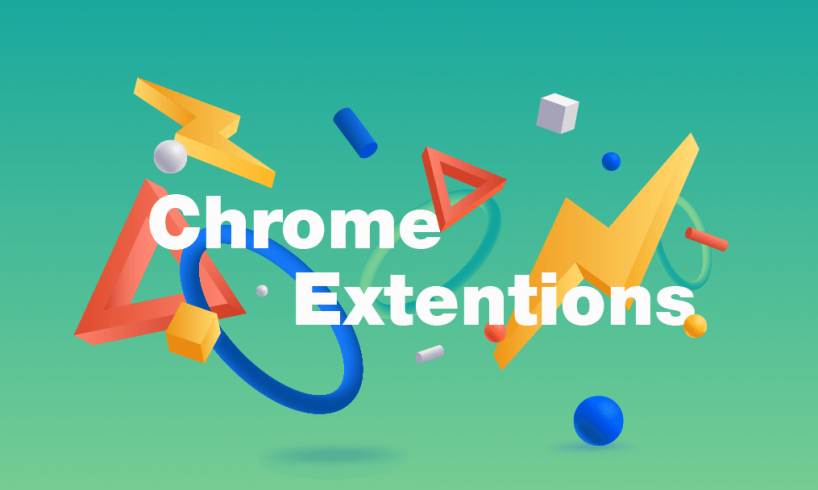 Want to extend the functionality of Google Chrome Browser to make your experience more wonderful and trouble-free. Here, we have decent Google Chrome extensions suggestions for the Google Chrome Browser users.
Make Browser Experience Faster using Google Chrome extensions
Some people have no knowledge about the extensions. If you're one of them looking for Google Chrome Extensions this post covers the best Google Chrome Extensions for your utilities.
FullPage Screen Capture
Do you take screenshots frequently and look for a tool to capture the view of the browser activities here we have a tool powered by Firefox Quantum. FullPage Screen Capture is a very useful tool to take shots. The extension does not ask for any details and permissions. It can simply be installed and operated via an icon located on the browser or Alt+Shift+P.
It is such a handy tool to click web pages and read later in offline mode. If the webpage is long and you want to capture everything in one click that to is possible, you will see a popup box on the screen to ask you to divide the shots into multiple parts.
Adblock Plus
We all know advertisements cause risk on your PC. Many advertisements contain malicious agents and viruses that will slow down the PC and impact performance. If you got irritated with the advertisements then install an ad blocker on your PC. It will save your PC from harmful attacks of ads. Don't know which one to install, then Adblock Plus is the best option to get on your PC.
Site owners allow the advertisement on their web pages to earn profit. If some items are not displaying on the sites because of an ad blocker and you know that site is safe at that time you can disable the adblocker. Once your work is done, enable the extension again.
The Great Suspender
If multiple tabs are open in the browser it slows down the process of loading content. The Great Suspender gives you access to close all unnecessary tabs altogether. It is a smart extension for all smart PC users. You cater the most frequent tabs in the whitelisted category so when this extension will keep, let open the useful utility tabs. There is no mess in the browser. You can prevent the status of tabs so next time you'll revisit the tabs you can access the form action and media play control. This extension also comes as a great companion to save the Ram-gobbling.
LastPass
We access and explore different sites and their activities. We also register on social media platforms web versions. To keep your login details safe, Lastpass will be useful for you. If you can't remember the passwords for long due to too many login actions, Lastpass will make things easier for you. It helps you to choose strong passwords, usernames. Whenever we log in to a different site a popup appears asking whether to save login details or not. You can install and use this extension easily.
Pushbullet
If you frequently check the phone in the middle of a task your work will get delayed so it's better to have some utility so you can manage your messages and calls without taking the phone. Pushbullet is an outstanding extension that facilitates you to make the proper chat communications and calls through the browser. You can pin all apps and check the notification status of all frequently used messengers: Facebook messenger, Whastapp, etc.
You can disappear all the notifications through the browser and smartphone both. Manage all your important calls or messages through the PC or laptop installing this Pushbullet. You can share anything anytime through this app.
Tab Wrangler
We do so many tasks through the browser, searching, article reading, social media app access, mails, downloading activities, etc. If you access numerous tabs at the moment, then Tab Wrangler is designed for you. You should install it now. The app is similar to Great Suspender that is used for the same purpose.
If you don't want to use some of the Tabs then close them at one go using Tab Wrangler. If you want to revisit the recently closed tabs then check the Corrals. You can also pin up the tabs. Tab wrangler only opens that tab but disappears the status/ activity you're on.
Stylish
You can try attractive color schemes to make your web pages look more attractive. Many times you don't find the appearance and layout of the web pages decent and attractive. Ths Google Chrome Extension actually suits its name Stylish and does things for you. You can style the web pages in your favorite color. Explore and install Themes, or practice the style elements using the Stylish CSS editor and show your creative skills.
FoxClocks
Want to check the timezones, IST times, or other country times?
Foxclock is an outstanding google chrome extension launched for PC users. They can access any time of any country on a browser. Launch this extension and save your time. You'll stay connected to the daylight times, important web meetings, and task deadlines to avoid delay. You can check the time in any time format for your desirable Timezone. Check the address bar. Enter the city name, and know the real-time on your browser's status bar. You can click on any location and check the status bar.
Evernote Web Clipper
Do you love content writing or reading?
Don't let them miss them then stay tuned to article work, clip in your favorite content onscreen, or any utility tool. Looking for something to note text, pin bookmarks, short content, and read them in your favorite time then Evernote Web clipper is one of the best extensions to add on Google Chrome Browser.
When you install this Google Chrome Extension on the browser you'll see an extension icon as an elephant shape. You can note detailed article content from any webpage, take a screenshot, and add a bookmark.
Select Notebook, add tags, notes anytime using this extension through simple one-two clicks. Whenever a new clip is ready to save you can see and access the last active details by the Evernote Web clipper accessibility.
Whatever thing you want to add to the Evernote Web Clipper Extension, everything is possible through the right-click.
You can access all your clipped articles, bookmarks, and links on the official site and app of Evernote.
Pocket
If you don't want to install and access the functionalities of Evernote Web clipper, an alternative is available for you. Save to Pocket Google Chrome extensions is here for you. It can contain everything for you be it links, images, files, webpages, etc, and list them in an organized manner. You can browse them anytime without any hassle. Acces Trending Topics and save them using the extension.
Try these extensions and make your browser activities and accessibilities more faster and convenient. All these Google Chrome extensions have made life simpler and easier for you. Using these extensions you can save extra time for your other tasks.
I am a person who is positive about every aspect of life.I have always been an achiever be it academics or professional life. I believe in success through hard work & dedication.