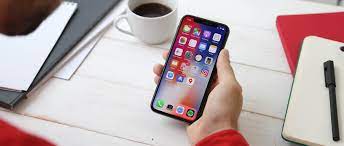 Have you got bored using your phone and want to try something new. Wait, you don't need to buy a new phone. By tapping on a few features, you'll get something refreshing on your phone. We are suggesting you a few tips to smoothen the phone's performance and functionality.
Please remove the back cover of your phone and clean it properly and also the screen. Now, just check the settings app if any software update is waiting there if so then update it until a new OS version launches.
Below are the tips to make your phone mess-free, organized, and settled in a fresh theme.
Home Screen customization
It is the prime and super fast way to refresh the phone's look. Accessing the Setting app you can make changes to overall themes, wallpaper, and appearance and give it proper new fresh experiences. You can try icon packs, and other customization options to personalize your phone.
Install new launchers to try, and explore the home screen setting option. To customize the home screen, tap longer on the screen and the home setting will appear to make changes.
You may adjust the grid size from 4×5 or 5×5.
Change the swipe action from swipe top to swipe bottom. You have other setting options to try on!
Declutter unused apps
Some of the apps are pre-installed on your phone that you don't use for your accessibilities. They're just consuming the space and making the phone bulky. They are consuming the storage of your phone. It's better to delete these unused apps. Indirectly such apps have permission to access all your personal data and information so it's better to free up the space and make some room for other important data.
Free random downloads
While surfing the net or streaming the social media apps like Instagram, and Facebook youtube, we save some of the stuff to explore later. But forget it and they keep staying there consuming the phone memory space. It can be GIF images, screenshots, short videos, reels, and documents. Manage the files from the file manager and select all the less accessible and visited files. Check all the folders listed there and sort out the files you don't want to keep on your phone.
Device Setting Optimization
Access the Setting app and go to every section of your phone setting to optimize and manage things according to your preferences.
If your phone is set to bright screen or light theme mode then choose block theme, it will save the phone battery consumption. Restrict the apps that automatically get displayed on your screen to cut down the battery consumption.
Optimize Privacy Setting
The privacy setting is something that you should optimize or review every time you get a chance, sometimes accidentally or for some specific things and actions we modify the privacy options and then forget to modify them again. In case of unwanted privacy settings, your phone may go through security and data stolen issues.
Open Setting App, Privacy then goes to permission manager. Check all the options listed there allowing the permission to access your personal info. Please make some changes to restrict access to your location, documents, images files, contacts, calendar, and other important information. Keep your phone protected and in a good state of security settings.
Once your phone has enough room you can download smart accessibility apps to manage the work in a more productive and efficient way.
Brian Shannon is just getting his start a reporter. He attended a technical school while still in high school where he learned a variety of skills, from photography to car mechanics. Brian also helps keep Techno Secrets social media feeds up-to-date.