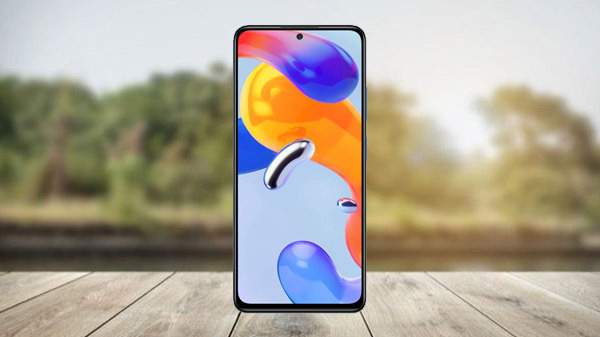 Redmi is actively launching a new smartphone series for their happy customers. If you are a regular buyer of the Redmi brand and love to explore the features and accessibilities this blog news is for you. Redi has previously launched the Redmi Note 11, Redmi Note 11 s and now they come with the appealing design look model Redmi Note 11Pro and Redmi Note 11 Pro 5G.
Redmi is trending and won prizes for the outstanding model design, affordability, and other accessibilities among the 4G smartphone categories, but now due to the demand, arrival, and announcement of 5G they have entered in the manufacturing of 5G smartphones.
Redmi Note 11 Pro Features, Prices Specification, 5G New Launched
Customers are loving the features, color variant, and fast charging technology of the Redmi smartphone. Prices are getting higher after every supermodel launch. The latest smartphone Redmi Note 11 Pro is one of the most expensive smartphones of the Redmi brand.
Along with the 5G Redmi smartphone series range, wearable devices-Redmi watch 2 Lite are also available and for this sale will be on soon. So the customers can get affordable deals on every Redmi product. Currently, the price is Rs. 4999 only. Set the alert for 15th march and get this amazing Redi watch that is assembled and designed with exciting accessibilities. You can track and monitor the status of heart rate, SpO2, and various significant health and fitness.
Want to know the prices of Redmi phones in India here it is:
Redmi has launched the 4g and 5G smartphones in Europe also. If you are confused about the latest launched model then don't be as Redmi Note 11 Pro, Redmi Note 11 Pro Plus inspired with the Redmi Note 11 Pro & Redmi Note 11 Pro 5G.
If your budget is medium and wants attractive premium features on a smartphone then you can go with the Redmi brand. These phone ranges have great accessibilities and features in the range between 15,000-25000.
Redmi Note 11 pro (6GBRAM, 128GB memory space) available and starts at 17,999 Rs.
Redmi Note 11 pro (8GBRAM, 256GB memory space) available and starts at 19,999 Rs.
Redmi Note 11 pro plus 5G variant (6GB RAM, 128GB memory space) available at 20,999 Rs.
Redmi Note 11 pro plus 5G variant(8GB RAM, 128GB memory space) available at 22,999 Rs.
Redmi Note 11 pro plus 5G variant(8GB RAM, 256GB memory space) available at 24,999 Rs.
For the more accurate and latest information on Redmi smartphone prices, you can visit the official site, eCommerce site, during the sale you may get a discount also.
Specification of Redmi Note 11 Pro 5G latest released
Are you excited to shop for this latest Redmi Note 11 Pro 5G smartphone for you? Get an insight into this model. Redmi Note 11 Pro is assembled with MIUI13 and supports fast charging 67W. It also offers the RAM extension feature UFS 2.2 with LPDDR4X RAM for more storage. Read other specifications below:
Stunning Display- 6.7inches FHD AMOLED 120 Ghz refresh rate display
Chip- MediaTek Helio G96, Qualcomm Snapdragon 695 chip
Battery- 5000mAh(non-removable inbuilt)
Camera- 108 MP Rear camera, 8MP ultra-wide, 2MP macro camera, 16MP front lens
MicroSD card- Yes
Screen Resolution- 1080x2400pixels
CPU & GPU- Octa-core processor (setup with 2- 2.2GHz Kryo 660 gold, 6- 1.7GHz Kryo 660 silver) & Adreno 619
This smartphone is launched with Android 11, announced on 26 January 2022, protecting the phone with Gorilla Glass 5, IP53 ratings to eliminate the impact of dust and water splashes. It also has LED Flash Panorama and HDR accessibility.
You can record the video in 1080p from a distance of 30fps. It has a 3.5mm jack, NFC, GPS, Fingerprint, accelerometer, gyro, proximity, compass senor accessibility.
Connectivity- Type-C 2.0 & On the go.
The phone is very good at this price with such wonderful features and sensor equipment. You will click great shots and do normal vlogging. You can choose any color variant of Redmi Note 11 Pro 5G from three options- Atlantic Blue, Graphite Gray, & Polar White.
Specification of Redmi Watch 2 Lite latest released
Redmi Watch 2 Lite is designed with a 1.55inch HD display with a vibrant edge, you can get the alerts and notifications and manage the status reports of health, customization allowed for various accessibilities.
Heart Rate Monitoring,
17professional modes,
Manage indoor & outdoor activities via 90+ additional modes
Track sleeping hours, stress, menstruation cycle timing
Track footsteps and workout hours
Stream and manage music
Manage text conversation
5ATM2 water resistance certification
On a single charge, you can manage the accessibilities for 10 days. You also get a magnetic charging cable.
Did you like the product features of these two smart Redmi products?
Interested to shop these Redmi products recently released with 5G accessibility. You can check out other latest Redmi 5G smartphones in India from various eCommerce platforms. It is one of the best affordable mobile manufacturer brands functioning its brand services across the world at affordable rates on budget. The target buyers are interested in buying the mid-budget phone from Redmi house. Shop other 4G Redmi smartphones from other sites.
I am a person who is positive about every aspect of life.I have always been an achiever be it academics or professional life. I believe in success through hard work & dedication.