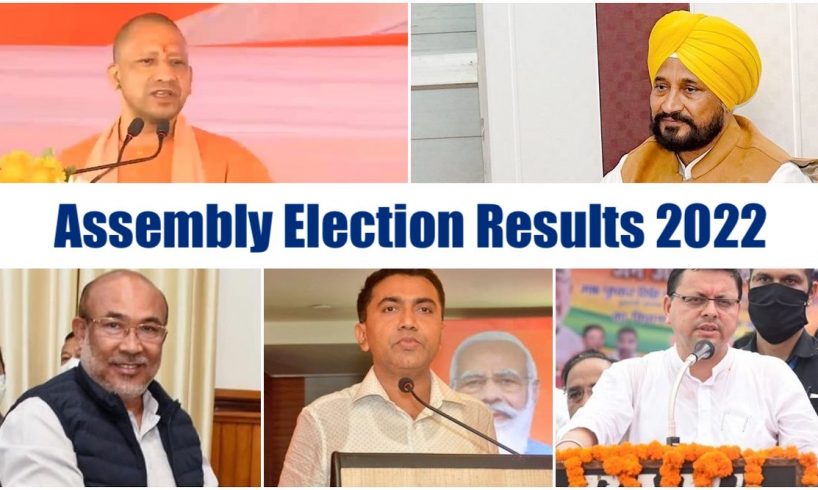 There is so much happening in the assemblies of India. Be it  UP, Uttarakhand, Manipur, Punjab, or Goa counting of votes is on in all of these 5 states and everyone is waiting for the final poll outcome Election news 2022. Watch on your favorite news channel live online and offline or on apps on your phone.
Finally, the day has come for the UP Election 2022 result and everyone wants to access and watch each second to update who will be the next CM of UP.
The election has been held on 403 seats and 5 major parties are participating in this election battle round. We can see the biggest competition between BJP and SP. Akhlesh Yadav and Adityanath yogi are in front of each other whoever wins will rule UP for the upcoming next five years.
Everyone is eagerly waiting for the UP election result and doesn't want to go away from the TV but if you are outside and want to access UPE Election Result 2022 then we have an interesting way for you. You must have a smartphone so you are able to access online applications or news channels and get the update of the UP election 2022 result Online.
Seat arrangement in 5 states of India
UP – 403
Uttarakhand – 70
Punjab – 117
Goa – 40
Manipur – 60
Watch UP Election 2022 Chunav News online on the phone
Stream Republic BharatTV live UP Election Result 2022 news
Many news channels have their websites and apps to stream live news updates, today to get every minute update of UP election 2022, Republic Bharat offers online streaming accessibility. Just go to the official website https://bharat.republicworld.com/livetv and watch the news or you can install the app on google play store and the app store.
Stream UP ELection 2022 News on Youtube
Apart from apps and websites, you can watch the UP election 2022 news on youtube.
Open the Youtube app on your phone or go to the site.
Type the news channel name on the search bar to view UP Election result news.
You can alternatively type the term UP election 2022 or UP Chunav 2022 and the list will be displayed of popular news channels streaming the live news updates there.
Click on any result from the appeared list and watch it comfortably in your space.
Election Result.Chunav 2022 on ECI Official Website
You can also watch the 5 states (UP, Punjab, Uttarakhand, Goa, Manipur) election result 2022 live telecast on the official site of ECI. Visit to https://results.eci.gov.in/
Go to General Elections > Assembly Constituency March2022
By clicking on the option you will move to another page where you can see many options to see the news according to your favorite party, all candidates via constituency-wise and trends.
Whatever option you will choose you will see the results accordingly and know who has won in which state.
Election Result.Chunav 2022 on Jio Tv App
If you are a Jio subscriber then they have a dedicated set and collection of apps that offer you accessibility to watch your movies, tv shows, music, and cricket streaming. Election news updates 2022 are also available on the Jio Tv app..
Install Myjio App on your phone and login to the app > go on the tab of Jio Tv > search the term for election result 2022 and watch it without disturbance.
You can directly go to the play store or app store and search for the Jio tv app, download it and login in a while once it's downloaded on your phone, and stream the live election news 2022.
All the big news channels are doing their job to broadcast Election results for 2022 for all the 5 states Punjab, UP, Uttarakhand, Goa, Manipur. Just connect the phone, laptop, to a dedicated fast internet connection and stream the exit poll results on live news channels.
ABP News, Aaj Tak, Zee News, Times Now, India Today, TV9 Bharatvarsh are streaming the latest news update of Election 2022 results on DTH news channels. Subscribe to the pack or call your TV operator to turn on the streaming.
Download your favorite news channel app to stream the news updates of exit polls of all 5 states of India.
I am a person who is positive about every aspect of life.I have always been an achiever be it academics or professional life. I believe in success through hard work & dedication.