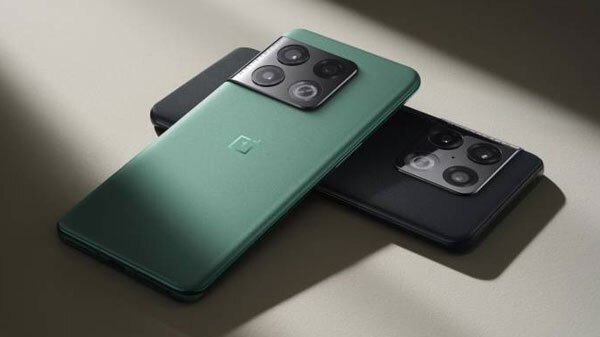 Are you a Oneplus smartphone user and love its features and specification? There is good news for you.
Oneplus 10 Pro is the latest model from the same brand and is more powerful than previously released models. It will be available in India on 31st March 2022. To make the launch event more interesting and worth buying Oneplus is coming up with another variant of buds- Oneplus Bullets Wireless Z2.
Check here Feature, Specification Price of Oneplus 10 Pro
The phone is assembled with 12 GB RAM, 256GB UFS 3.1 storage, and powered by Snapdragon 8 Gen 1 chipset. You can check the further details regarding the official launch events on the official website.
The phone will be released in China in January 2022 and now it's ready to launch for Indian smartphone users.
For the 8GB and 128GB variants, the price is marked Rs. 54521 and for the 8GB/256 GB the price is marked Rs.57,997. Another variant of Oneplus 10 Pro is launched with 12G/255Gb at the price of Rs.61,478.
The phone look is quite inspired by Samsung Galaxy S22 series smartphones. As the camera panel changed from camera island to camera peninsula. You can buy the phone in attractive Volcanic Black and Emerald Forest.
The phone is designed with a QHD+OLED panel screen size 6.67 inches, 12GB RAM, 256GB UFS 3,1 storage space. It also has LTPO 2.0 120 Ghz refresh rate, Snapdragon 8 Gen 1 chipset.
You can click photographic shots as a professional camera person by choosing the best click out of three pre shots it is called Hasselblad Master style. The phone has a beautiful camera panel combination of 8MP Telephoto camera, 48 MP Main camera rear, 50 MP Ultra-wide.
The phone has a powerful fast charger that supports 80W and a battery of 5000mAhfor the wireless variant it can provide the support of 50W fast charging.
Technology is evolving and so is the smartphone industry, they are focusing on fast charging, better camera quality, and durable features to engage the customers with their brand.
In the series of latest products, they have launched the Oneplus Bullets wireless Z2. It will change your listening experience. It is also scheduled to launch on the same date.
It is convenient and comfortable to carry one anywhere if you are traveling or visiting a crowded place. You can get them for under Rs 2000 if you shop from Amazon or Flipkart. The design is quite impressive and maintains the supremacy of the brand. The buds will also be available in a silver, black, blue color variant soon but wait for a while.
You will have a great deal with both of Oneplus latest releases so complete your task before 3 March and be ready to shop these two outstanding products from OnePlus.
Brian Shannon is just getting his start a reporter. He attended a technical school while still in high school where he learned a variety of skills, from photography to car mechanics. Brian also helps keep Techno Secrets social media feeds up-to-date.