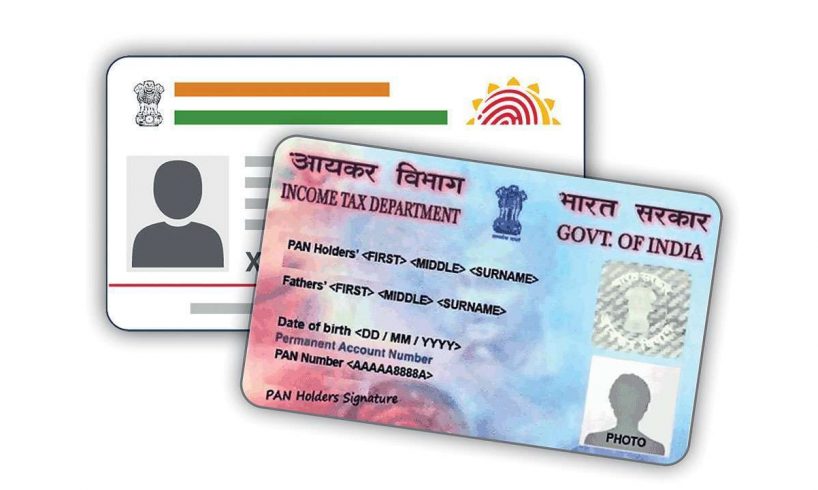 Adhar card is required for every government and non-government process. While you are traveling somewhere you can show it as identity proof. Applying for a Driving License, Bank account, or Pan card access is one of those important documents that need to submit to link and verify.
If you have not linked your Adhar card you can get into trouble or lose access to government and non-government services. It is an important post to all PAN cardholders.
To link the PAN card and Adhar card visit the official site of the Income Tax department and follow the process we have mentioned in this post.
Income Tax website
If PAN card and Adhar card will not be linked before the due date your PAN card will deactivate and can't be accessible for any process. If you will try to activate it after 31st March then an additional fee of Rs. 1000 will be charged. Moreover, if someone tries to use or access a deactivated PAN card will be considered an illegal activity as per the IT act 1961 under section 272N and you need to pay a penalty amount of Rs. 10000.
You should not ignore the government process. It is made for your convenience, an Adhar card is a must for identification, and a PAN card is important for all the banking transactions functionalities and Income TAX. Both cards play a significant role at the time of official formalities.
To link your PAN card with an Adhar card you don't need to visit anyone, you can do it yourself.
Steps to Link PAN card with Aadhar Card
Click to the link we have mentioned in the first part:
You will be directed to the Income Tax e-filing portal.
Register your account or if you have one then proceed to log in.
You need to enter credentials like User ID, password, date of birth.
Click on the popup written to link Adhar with PAN. access the Profile Setting from the appeared menu option. Head to the Link Adhar option.
Rest all the details will be filed automatically.
Verify the PAN Card details match up with your Adhar card. Correct the details to avoid any inconvenience
Once everything is fine and correct, hit the button Link Now.
Things will take some time in process then a message displays on your screen your aadhaar has been linked to your Pan card successfully.
Alternatively, to update the Pan card with an Adhar card you can visit the following sites.
https://www.utiitsl.com or https://www.egov-nsdl.co.in/
If you don't have any idea whether you have updated your Adhar card with a PAN card or not then follow these steps.
Visit the homepage of e-filing portal of income tax India > Link Aadhar Status.
You can also check the Adhar link status from My profile and then access the option of Link Aadhar Status.
Enter the number of PAN card and Adhar card then proceed with the button to view Link Aadhar Status. The due date to link your PAN card with your Adhar card is 31st March 2022 so to save ourselves from any issues or account accessing consequences please link it soon. Enter the number of PAN card and Adhar card then proceed with the button of view Link Aadhar Status.
If both numbers are successfully validated you get a display message with the confirmation.
So, just go and check if your PAN card and aadhar card are properly linked or not. Do it immediately before the due date crosses.
I am a person who is positive about every aspect of life.I have always been an achiever be it academics or professional life. I believe in success through hard work & dedication.