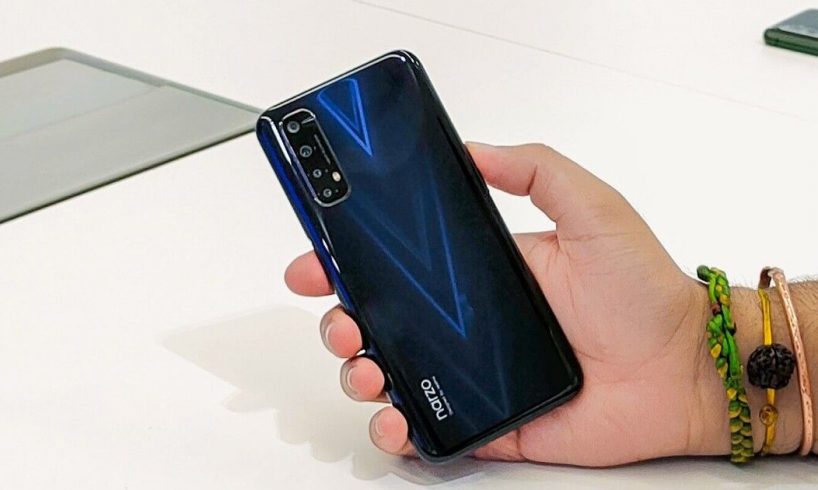 If you are in the mood to get a new 5G smartphone then it is the best time to shop. Flipkart is offering great deals with high cutoff prices. You can save a lot on the latest smartphones including Xiaomi 11i Hypercharge 5G, Samsung galaxy F23 5G, Infinix Zero 5G, and otters. Visit Flipkart to know the offered prices on various 5G smartphones.
Flipkart Offering Discount And Exchange Deals On 5g Smartphone
Xiaomi 11i Hypercharge
The recently launched Xiaomi smartphone comes with 6GB RAM and 128 GB internal storage. If you are a regular traveler and can't wait too long to charge a phone this phone is worth buying as it can fully charge within 15 minutes.
The actual price of this phone is 26,999. However, with some discount/ cutoff, you can get this on 16000 approx. If you apply for the bank offers of ICICI you can get 2000 Rs.off.
You can get phones through EMI.
To access a discount of 5% pay via Flipkart Axis Bank credit card option.
If you are using the Citi Credit/ Debit cards option then you will get 10% off.
An additional offer of Rs 1000 is also applied on shopping 5000.
Samsung Galaxy F23 5G
Flipkart is offering a 29% discount on this amazing Samsung Galaxy 5G smartphone and you can shop it at the best price of Rs. 16,999. If you want to exchange your phone then an additional discount offer will apply. Along with this, you can get Discovery+subscription too on 25%off.
If you have an ICICI bank credit card then you can access an instant discount of Rs. 1000,
Citibank users can access 10%off on credit/ debit cards.
If you will do Flipkart shopping of Rs. 5000 then additional discount up to 1000 Rs. will be applicable.
For Flipkart Axis Bank credit card users additional 5% unlimited cashback is also available.
Vivo T1 5G price
Flipkart is offering a 19% discount on this recently launched Vivo smartphone Vivo T1 5G. Vivo T1 5G launched with 6GB RAM and 128GB storage space. With this Flipkart deal, you can get this phone at Rs. 16,990. With the exchange offer, you can see a reduction of up to 13000.
If you do the payment transaction via HDFC then you can get an instant discount of Rs. 1000.
By doing the payment using Flipkart Axis Bank Credit card 3.5% unlimited cashback will be applied.
Use Citi credit/debit card and access discount of 2.10%.
For the shopping of 5000 avails the discount of up to 1000 Rs.
Infinix Zero 5G price cut
This smartphone is coming up with 8GB RAM and 128GB internal storage. You can get this cosmic black color phone at the best value of 19,999 Rs. Flipkart 200% off is applied on this phone. If you want to get his phone by replacing or exchanging your old phone then the price will be cut off and the smartphone will be available for approximately 13,000 approx.
Samsung and Infinix for both the smartphone Discovery+ subscription are available at 25% off.
If you are using a Citibank debit card/ credit card or shopping orders up to Rs. 5000 then10% off will be accessible.
You can check other available offers too.
Motorola Edge 30 Pro
Flipkart offers 10% off on Motorola Edge 30 pro, the market price of this phone is 49,999 Rs. You can access up to 13000 off via an exchange offer. Additional offers we are mentioning below.
10%off on Citi credit debit cards, Flipkart Axis Bank credit card avail 5% unlimited cash back, freebie Gaana+ subscription for 6 months also available for Motorola users.
If you place orders above Rs. 5000 then you can save up to1000Rs.
So, just visit Flipkart now and check your favorite phone if it is available under discounted prices and Flipkart deals buy the one for you saving a lot on bank offers and exchange offers.
John is still early into his career as a news editor but he has already contributed to several publications online including Business Insider and Gizmodo.    As a journalist for Techno Secrets , John covers science and space stories.