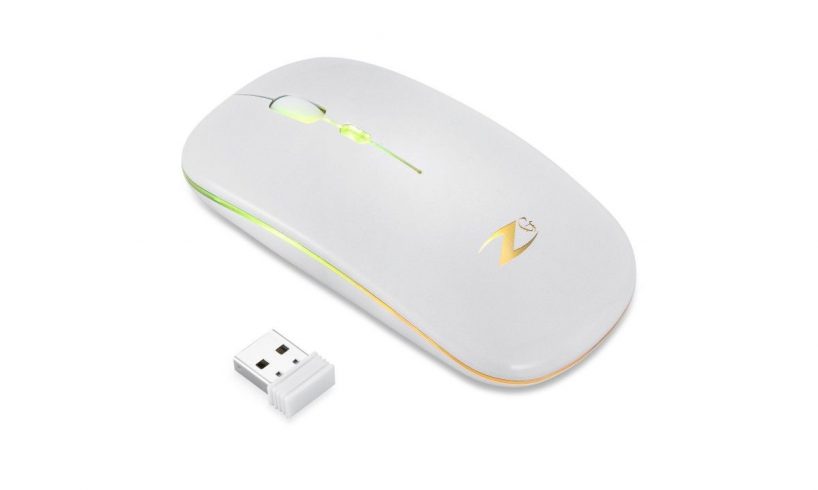 After launching gaming headphones in India, French company ZOOOK has launched the stylish gaming mouse ZOOOK Blade in the Indian market. The ZOOOK Blade mouse is very similar to the Apple mouse in view. The ZOOOK Blade has a rubber scroll wheel, which has also been claimed to be skin-friendly.
The ZOOOK Blade Gaming Mouse comes with an LED backlight. Apart from this, it is available in seven different colors. If a player is diverting attention while gaming, he can also turn off the LED light. Its body is ABS plastic and its collar is leather.
The ZOOOK Blade is a re-chargeable gaming mouse with a 600mAh lithium-ion battery. The battery of the mouse can be charged via USB cable. Apart from this, another feature of the mouse is that it has a multi-stage energy-saving mode. It also has an auto sleeping mode. If not used for 10 minutes, the mouse can go into sleeping mode.
This gaming mouse has 2.4G wireless technology. No driver is needed to use it. It has three speeds 800/1200/1600. It can be used on Windows 7/8/10 / XP, Vista 7/8, Mac, and Linux. The ZOOOK Blade is priced at Rs 999 and is being sold from offline stores.
I am a person who is positive about every aspect of life.I have always been an achiever be it academics or professional life. I believe in success through hard work & dedication.