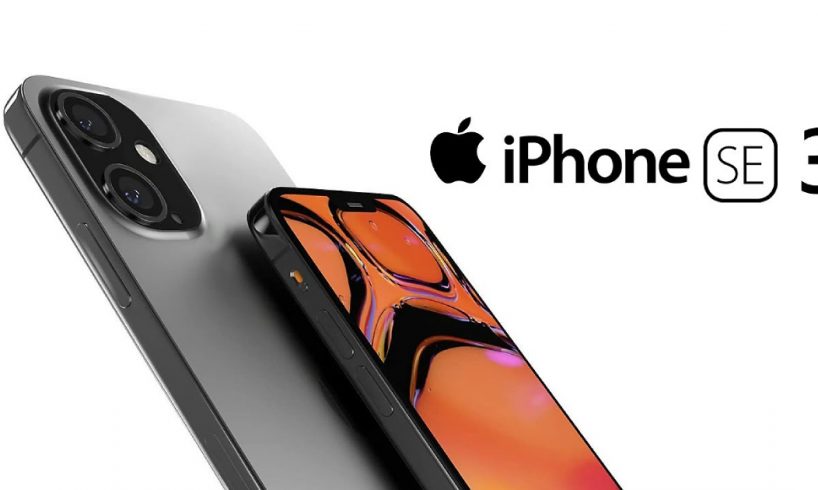 Whenever a new Apple product launches it creates big chaos in the smartphone market. Apple always tries to offer the best to its customers. Whenever the product launches people start comparing the features so they can grab a good deal. iPhone SE 3 has been launched on 8th March 2022 and customers are thinking about whether they should purchase it or not?
Actually, the confusion arises because of the previous launch of the iPhone SE 2020. This version was loved by customers and that's why Apple thought to launch a newer version with some upgraded features. There are so many speculations about the iPhone SE 3 and iPhone SE 20220 specifications. In this blog, we are going to make things easier for you so you can make a good decision whether you should go for iPhone SE 3 or not?
Check And Compare Features iPhone SE 2020 & iPhone SE 2022
You can compare which will be worth having between iPhone SE version 3(the year 2022 launch) or iPhone SE (the year 2020 launch)?
iPhone SE Series is launched with three attractive colors- midnight, red, and starlight. Most of the android phone brands are also launching the phone variant with these colors. For iPhone SE 2020 black, white three are available.
Price of iPhone SE 3 & iPhone SE 2020
iPhone SE 2022 has been launched at a price of 43,900 rupees, iPhone SE 2020 has been launched with 39,900 rupees. As the new launch is here and the sale starts soon on eCommerce websites so you will see a cutoff on iPhone SE2020 version.
Display size & water/ dust resistance
iPhone SE 3 also known as iPhone SE 2022, Many upgrades have been done on camera quality, battery life & performance, chipset, display, price, etc. It has IP67 certification to resist water and dust impact. There is a home button & touch ID, 4. 67Inch display size It has stunning toughest glass inclusion with aerospace aluminum. iPhone SE 2020 version has the same display size and multi-touch IPS display technology.
Computational Photography
Apple is known for its top-notch computational photography and that is good in the 2022 iPhone SE3 that is packed with great real-time filters, photographic styles, Smart HDR 4, rich color experience with deep fusion, Portrait shots.
It has a 7MP front camera, ƒ/2.2 aperture, Portrait Lighting with six effects (Natural, Studio, Contour, Stage, Stage Mono, High-Key Mono), Photographic Styles, 1080p HD video recording at 25 fps or 30 fps, Time‑lapse video with stabilization, Night mode Time‑lapse, Retina Flash, QuickTake video, Wide color capture for photos and Live Photos, Auto HDR for photos, Auto image stabilization, Burst mode, Cinematic video stabilization (1080p and 720p), etc.
iPhone SE 3 camera lens is available with a 1.8f 12MP rear camera. iPhone SE 2020 version has the same 12MP camera, vibrant wide color gamut Retina HD display with incredible color accuracy, Dolby Vision, HDR10 playback.
It can make Quick Actions using haptic touch to shoot animating Live Photos, can arrange apps, preview messages, and more. It also has contextual menus. iPhone SE 3 is better in exceptional lighting quality shots. Night mode is missing from this version also.
Bionic Chip Upgrade to A15
iPhone SE 2020 version has an A13 Bionic chipset while the latest launched Apple iPhone SE3 has an A15 Bionic chip. It offers a 6core faster CPU that offers great performance and efficiency. The phone comes with 5g technology and great picture quality that improve the HD movie & TV show, facetime call experience.
Battery Charging
iPhone SE 202 supported 4g technology with 9+ hours battery life while iPhone SE 2022 was equipped with 5g technology and extensive battery life of 10+hours. This also supports fast charging as the latest generation phones are coming up.
As Apple upgraded from 4G to 5G and 1 more hour of battery life it's quite good. We have mentioned earlier that the 2022 version has launched with the A15 Bionic chip that improves the experience and efficiency so the battery is also great along with this upgrade.
iPhone SE was launched with iOS 9.3 and after continuous up-gradation now it is functioning on iOS 15.3.1. It is powered with a 1.84 GHz dual-core, 64bit ARMv8-A CPU, PowerVR GT7600 Hexa core GPU.
It is launched with three major storage capacities like 64GB, 128Gb, 256Gb.
Additional specification of iPhone SE series Phone:
Digital zoom up to 3x
LED True Tone flash
QuickTake video
You can record Slow Motion video support in high quality @ 120 fps & 240 fps
Time-lapse video with stabilization
Night mode Time‑lapse
Cinematic video stabilization (4K, 1080p and 720p)
Continuous autofocus video
Playback zoom
Video formats recorded: HEVC and H.264
Stereo recording
Apple gives you access to download the desirable apps from the App store and as well from third-party sites. You can easily have fun with news, movies, series, documentaries, music streaming, etc. You have the accessibility to store all your important data on iCloud and access it anywhere anytime for better convenience and data management.
You can connect any accessories with your iPhone to do vlogging, photography, music streaming, video chat, and car features. It offers many privacy & security features and good software & hardware assembling with accurate navigation accessibility.
People who have preordered for iPhone SE 3 2022 release will start getting delivery by 11th March 2022 and if you have not booked and are waiting for more discount and offer then keep your eyes on 18th March 2022. Many eCommerce sites are planning to get this phone on their platform for their beloved customers.
Here we summarized the features of both phones, the flagship model and the latest released iPhone SE 3 2022. Make your decision whether you want to get a new model or will be comfortable with the older version.
I am a person who is positive about every aspect of life.I have always been an achiever be it academics or professional life. I believe in success through hard work & dedication.