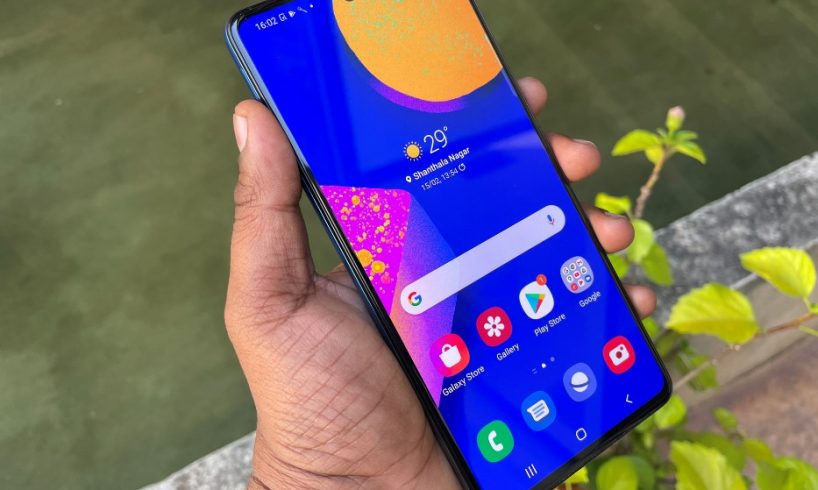 To manage different types of accessibility, we have two types of storage space: internal storage/phone storage and memory card. The apps run using the support of RAM and internal storage. Apart from this storage, we have the option to save our data in cloud storage, portable hard drive or CDs or Pendrives, etc. If you feel a shortage of storage on your smartphone, removing the excessive size of apps would be a good idea in case you don't want to delete these apps following the instructions and know-how to move apps to your SD card?
3 Methods to Move Apps to your SD Card
You have too many portable and non-portable mediums to manage the data storage of your phone. If you want to install any app to your phone or any other tool then to clear the space you have to delete the apps. But things do not always work. Our smartphone has internal memory storage and external storage whenever your phone's internal memory runs out of storage. Move some data and space to your external memory(memory card.
There is no need to delete the apps, your favorite music library, documents, photos, etc. you can transfer all these things to the memory card. Don't know how to move apps to your memory card follow the mentioned instructions:
Go to Settings App.
Navigate to Apps.
Look and choose the apps from the install apps list on your internal memory.
Navigate to Storage.
Here one important thing to look at is that some apps do not support transferring the apps from internal storage. In that case, you can't do anything. Now back to the point, if the Apps you have chosen are supporting the option to storage used then find 'change'. Then choose the SD Card/Memory Card option. Confirm the 'move' action.
You can perform the same process to transfer the files and documents.
If in the future you want to transfer these back to the internal storage you can change the storage space to internal storage/ phone memory.
Alternative Way to move apps to Memory Card
We have an alternative method to transfer the apps to the memory cards. For this, you will need a Laptop and also a USB cable.
Using the USB cable connect your smartphone to your laptop.
A popup will appear on the bottom right side indicating that a new device is detected.
Click on that and it will open the file manager for you.
You can create a new folder on your desktop screen to store the photos.
If you want to transfer the photos from internal memory then look for DCIM which stores all camera shot photos. Now press Ctrl+A to select all photos and then press ctrl+C to copy these image files/photos and then open the newly created desktop folder and press Ctrl+V.
This action will copy all the image files to this location. Now that folder works as a backup to your images. You can do the same action to manage and create the backup of your documents.
Once the backup is created then go back to that file manager folder select on smartphone name. When you click you'll see internal storage and memory card storage.
Select memory card storage press ctrl+V. Depending on the total file size and count the process will take time to transfer all your photos to the memory card.
Once the process is complete check if all the photos are transferred. At the end, you can eject the USB cable.
Convenient Way to move apps to Memory Card Storage
We have one more method to transfer the apps and files of internal storage to the Memory Card. Just insert the Memory Card into your phone and let it work as internal memory. Once you initiate the memory card status as internal memory you don't have to select the location path every time you download any app or file to your phone.
Your phone's internal memory will stay free for your important stuff and everything else will be stored on your memory card. Setting the memory card as the internal storage will not be good for all phones as you won't be able to initiate the storage unit with any other phone. If you remove the memory card from your phone all your data will vanish and you can't access it. This action will work as a factory reset. The phone will not function if the memory card will eject.
Interchanging memory cards with internal storage will impact on the phone's performance and also on the memory card's performance. Now all smartphones permit storage but you can't adopt a memory card as internal storage for every phone.
Know how to move apps using a Memory card:

If your phone permits expandable memory as a memory card there is a place to insert a memory card.
When you insert the card, a notification will pop up on your screen to select the purpose and how it will act.
Select the card as external storage. The MicroSD card will be encrypted and formatted.
Access Settings to adopt memory card
Insert SD card into your phone. > Settings > Go to Storage > Choose SD Card > Access menu to explore Storage Settings > Format as Internal > tap on erase and format > Confirm Ok > you can migrate your data at the moment or later.
Now, you won't feel the shortage of space. The data and apps will easily be manageable without deleting your favorite photos, files, documents. The blog summarizes the step-by-step instructions to manage the apps and move to SD cards. No need for portable drives. Forget the stress!
I am a person who is positive about every aspect of life.I have always been an achiever be it academics or professional life. I believe in success through hard work & dedication.