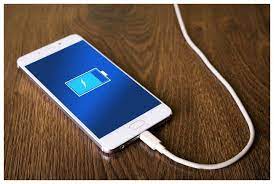 Smartphones are designed with non-removable batteries and removable batteries. But people have numerous myths about the battery which we are going to mention here!
Numerous Myths about battery life
Modern technology has vanished these battery myths people have been believing for many years. Now there are no such battery issues.
Leave charger turned on always
There is nothing wrong with leaving the charger always on. You can do so. To get a sustainable and durable battery life of battery you should not charge your batteries over 85% that is enough. In case, you change your phone frequently then you can charge it for 100% or keep it connected to the charger for a long time. Many occasional calibrations define if the power is in fair condition.
Do not force stop
Sometimes when you don't use apps for a long time then the notification popup closes all background apps running fr no purpose. We think it will drain the battery and force stop or closing apps will solve the performance and battery draining problem. But the fact is just the opposite. Performing force stop will cause data loss next time when you will try to restart the app it will use more CPU resources and battery power.
Instead of closing the app, you should lower the brightness of the phone, turn off location if not required location access, turn off data if not required, it will improve the battery life.
Battery Cycle recharge from 0%
In the past, Nickel Cadmium batteries were assembled in the phone. If you drain the battery to 0% it causes a battery charging cycle and health. But now the smartphone technology has improved and also the batteries assembled with the phone. Nowadays, the phone has a Lithium-ion battery that has better battery life management. The battery life capacity is measured by cycles, after draining 100% battery a new cycle starts. Every battery has a defined set of battery cycles when the cycle over the battery life gets over.
Charging Phone by Laptop USB port
When we connect the USB to the Laptop the battery starts charging. There is a myth that it can cause a negative effect on battery life. But it is not true. The smartphone will take time to charge but nothing else will happen.
More mAh power bank more yield
Currently, smartphones are released with over 4000mAh battery life. If you are thinking of buying a power bank for your 2500mAh battery phone you should know about the power rating and volts. It is assumed that a 5000mAh battery power bank will charge the phone 2 times but that's not true. The power bank charges a 3.7 volts rate while the phone battery charges at 5 volts. If the voltage will reduce then you get a clear understanding and count of the battery cycle.
4G signal consumes more battery power
We have used 2G phones, 3G and 4G cellular phones, and now 5G smartphones are launching. Many telecom operators are launching 5G network signal towers in different cities at different locations for better connectivity and support. Although, the fact is not true. If you have a trustworthy, and good company fast SIM of telecom operators then it will not drain the battery. If your sim is not in the proper condition then it will consume more battery power.
Connecting phone overnight
Earlier, when the phone was left on charging overnight many people have faced burst phone events and lost their phone due to overheating events. But manufacturers have considered this serious matter and launched durable battery life smartphones. The modern smartphone offers good battery life, performance without getting overheated. When you plug the charger into the smartphone,  the battery stops charging once it reaches 100%. If the battery dropped to less than 100% the charging again starts until it completes the cycles of 100%.
Now, all the misconceptions about the battery are clear and don't worry about smartphone charging and battery draining fake issues.
I am a person who is positive about every aspect of life.I have always been an achiever be it academics or professional life. I believe in success through hard work & dedication.