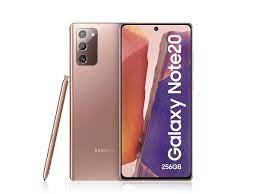 Galaxy Note Series will be no more available. Production has suspended for this Note series. The manufacturer has decided not to launch another Note model in the coming year. The users have not taken much interest in Samsung Note Series.
The statement was released by the Co-Chief Executive Officer of Samsung as they have decided in the annual shareholders meet or not to roll out any new model of the Samsung Note Series. There are many reasons behind this that lead us to this decision.
One significant reason is that chip production has reduced. Due to the lack of Chip in the required amount, the manufacturing and assembling of note Series are getting affected. We are seeing no scope for the Samsung Note Series. Many News Agencies have also predicted that it should be considered as the end of the Samsung Note Series era.
Users that are waiting for the Samsung Galaxy Note 20 and Samsung Galaxy Note Ultra, are also going to stop soon. These two models have rolled out 1 year ago and also created a huge buzz on social media platforms but the chip shortage, the pandemic strike has reduced the popularity of this model. The sale has decreased. Many other brands have launched Smartphones with some advanced features at comparative prices, therefore, the customers/ users have been divided and attracted towards them.
Samsung has launched new generation folding phones that will change the momentum. The phones have a solid build quality and an attractive look. Samsung Galaxy Z Fold 3, Samsung Galaxy Z Flip 3 enables S-pen support.
Samsung has other plans that will unfold in the coming months. You can wait till Feb 2022 for the Galaxy S22 lunch event. Forget about the Note series and look for the folding phones. Did you like this news??
I am a person who is positive about every aspect of life.I have always been an achiever be it academics or professional life. I believe in success through hard work & dedication.