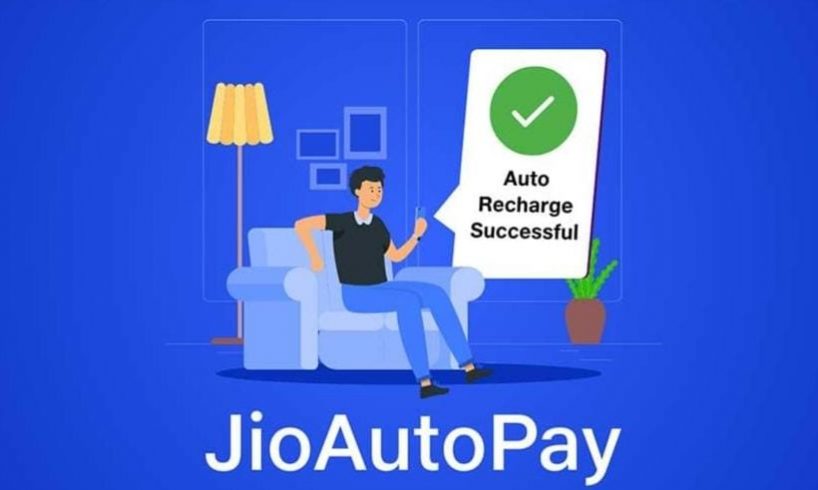 Are you a Jio subscriber?
This news is for you.
Recently Jio has launched something valuable to overcome the stress of its users. The new service or domain is known as JioAutoPay. It is a facility for auto bill payment where the customer doesn't have to care about the due date of recharge. When the month will end the recharge will automatically be triggered accessing the functionalities of JioAutoPay.
When the due date will be approaching, the trigger will be on before 5days of the next recharge. Users can set their prepaid and postpaid numbers for all the FUP & Non-FUP recharge.
Below, you can read the instruction to turn on this JioAutoPay:
How to access the JioAutoPay auto payment facility?
Users can register on this JioAutoPay interface. They need to set up a few options and the accessibility will be enabled. The facility is enabled for both users Prepaid & Postpaid.
Visit the official Jio site or go to the MyJio app.
Access the Settings Options from Menu.
To enable the autopay, go to Payment Settings.
Enter or Confirm your Jio number.
Confirm the Terms and conditions.
Select the desired plan and set the card or UPI options.
If anytime you feel like discontinuing this service you have to redirect to the same interface.
Go to MyJio App.
Tap on Menu.
Access Recharge History to view previous recharges.
Go to Recharge Option and here you can toggle off the Ato recharge.
So, both the processes are simple. Check the terms & conditions for JioAutoPay on the official site.
Over time, functionalities will improve. The interface is simple and users can easily understand.
JIO always takes care of the customers and launches attractive plans. Available Jio Plans 2022 mentioned below:
Jio Happy New year 2022 Plans, validity!
Rs.2545 365Days(336 Days Additional 29 Days), 1.5GB Data/day and Jio Apps, 100 SMS/Day
Jio Cricket Plans 2022!
Rs.3119 365Days, 2GB Data/day+10GB additional, Disney Hotstar and Jio Apps, 100 SMS/ Day
Jio 365 Days Plans 2022!
Rs.2879 365Days, 2GB Data/day and Jio Apps, 100 SMS/ Day.
To know more about the latest plans of Jio, visit the Jio site or MyJio App.
Now, you can open a savings account with the Jio Bank facility that will manage the payment facilities. You will also get a free virtual card. Check the option in MyJioApp.
I am a person who is positive about every aspect of life.I have always been an achiever be it academics or professional life. I believe in success through hard work & dedication.