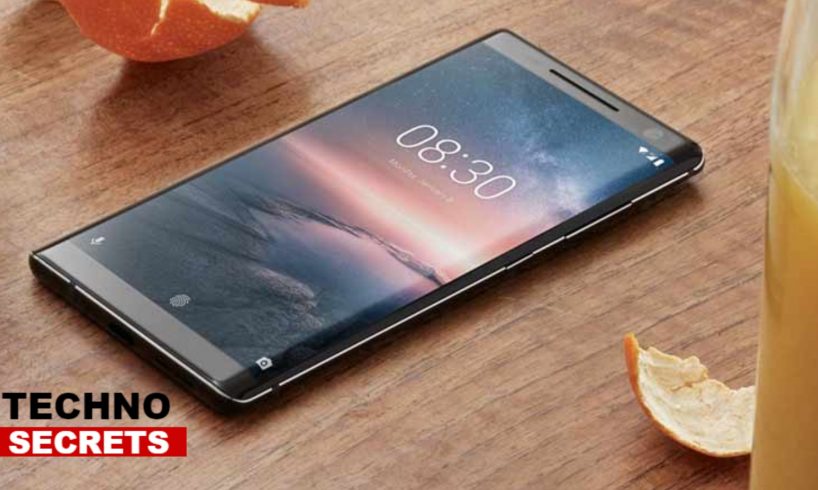 HMD Global which is the Finnish licensee of Nokia may have quietly discontinued its Nokia 8 Sirocco. The smartphone was launched in February with a rice price tag of €750 at the Mobile World Congress 2018. In India, the device was available with the price of Rs. 50,000. It was the most premium device till now from the company. The device was seen to come quite down since that time. The device is discontinued in the UK too. Also, whenever you hit the 'Buy Now' button on the Nokia.com site, the page redirects to the homepage. The device is not available for purchase on any of the retail platforms.
At the Indian sites of Nokia devices, the device is listed with a price tag of Rs. 36,999 which is lesser than the price offered on Flipkart which is Rs. 49,999. Though whenever you click the 'Buy Now' button, the webpage directs you to the complete transaction page but still it does not allow you to buy the device. Actually, a message pops up which says "Currently Not available"
This suggests that it is possible that the company may have discontinued the device in the western markets. It is possible that the Finish licensee of Nokia, HMD Global is set to launch the Nokia 8.1 device, which is the successor of Nokia 8 Sirocco. Nokia 8.1 is expected to come with a Snapdragon 710 SoC, it will be a premium mid-range smartphone device. Another device of the company, Nokia 9 pureview which is expected to launch at the Mobile World Congress next year. It will be powered by Snapdragon 845 SoC.