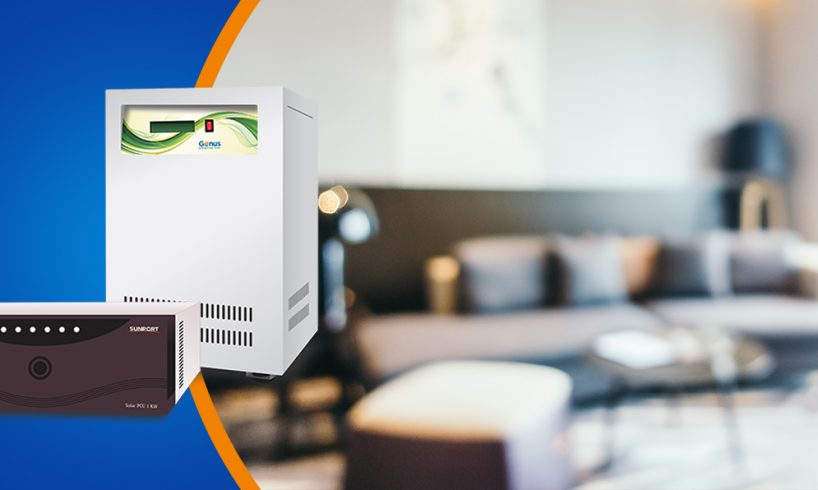 During the summer season, electricity supply gets affected in most of the areas. Some house owners install an inverter and battery setup to manage the inconvenience and bring some comfort to their lives.
Many people are managing their work from home, so high-performance batteries and inverters are a prime necessity. You can select anyone according to your requirements and consumption of electricity.
With a powerful inverter UPS system, you can turn on the fan, light, laptop, Tv, etc., and continue to work & entertainment.
Investigate Essential Factors Before Shopping Inverter Or Battery
While you are going to purchase any inverter system do check the pricing, battery power capacity, Battery Voltage, V/A rating, etc. So that you can access power for a long time.
How many appliances at your home do you want to run through the inverter support when the power is cut off?
To measure the inverter battery capacity & total wattage, it is necessary to know how much power consumption is going to happen and what are the prime utilities you can't compromise with for a short span of time.
List the appliances and check their wattage, sum up all appliances' wattage together to calculate the total wattage consumption or buffer amount.
Inverter Shopping
Firstly, measure the Volt ampere rating for inverter shopping.
Volt Ampere Rating=Required Power (in watts)/power factor of the inverter(inverter efficiency)
The average efficiency of inverters ranges between 50 to 80 %. To measure the power factors you don't have to do much.
For 50% efficiency, power factor will be 50/100= 0.5
For 60% it will be 60/100= 0.6
For 70% it will be 70/100= 0.7
For 80% it will be 80/100= 0.8
When you have the information on inverter efficiency, power factor, and total wattage consumption it is easier to calculate the value of the VA Rating.
Inverter can't serve without a battery. To pick the best Inverter batteries, Ampere Hours reading needs to know.
It is easier to calculate the battery capacity. Use the following formula:
Battery Capacity=(Required Power x total hours serving time)/battery voltage(volts)
The average estimated battery voltage is 12 V. That lasts for 3 hours providing the power for hassle-free work.
Suppose the total power requirement for all the appliances of the house is 265W
Running time for all appliances=3hours
Battery Voltage estimation=12V
According to the mentioned formula,, you can calculate the battery capacity:
Battery Capacity=(Required Power x total hours serving time)/battery voltage(volts)
265 x 3/12=66.25 Ah.
If you have more appliances to connect your inverter & battery, invest more. Purchase the extended battery life inverter for your work and home.
Brian Shannon is just getting his start a reporter. He attended a technical school while still in high school where he learned a variety of skills, from photography to car mechanics. Brian also helps keep Techno Secrets social media feeds up-to-date.