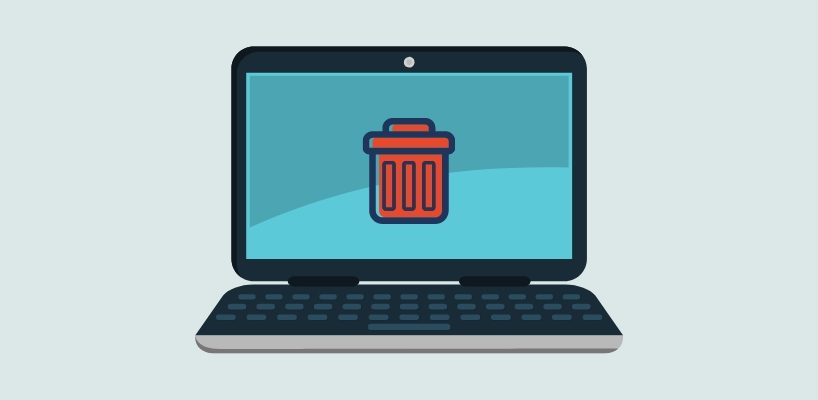 There is an unexceptional thing that can happen to anyone. Many times the files get deleted from the PC unknowingly and when we realize that it contains important information the situation seems stressful.
Many times the files are not completely deleted from the PC, just the location changed to the recycle bin. You can easily restore the files from the recycle bin or trash of the PC with a few simple actions and access the data stored in these files effortlessly.
4 methods to relocate the deleted files
Explore Recycle Bin
Open the recycle bin or trash. It is generally on the desktop. Once it is open you can see the list of deleted files from different locations or folders of your PC. Either you can drag and drop or you can select and right-click on the file and choose the restore options. The file will be moved to its previous location.
Taking frequent backup of the files will be a great thing to do.
Recover deleted file from file history
For Windows 10 users, there is an advanced way to recover the deleted files, you should check whether the file history backup option is turned on or not.
Click on Start Button.
Go to Settings.
Access Update & Security.
Back up and select the drive for backup; it can be external or internal or on the cloud.
Restore Files Accessibility
Go to the search box accessibility located on the taskbar.
Type restore files.
A list will shows on the PC screen, choose the "restore files in the search box."
Locate the files available on the file history.
Select the correct version of the file and restore it.
If you want to change the location from its previous location select and right-click to restore to and browse another location.
File recovery program
If the above-mentioned ways are failed to restore the files file recovery program may help you at some point. For Windows and Mac users, Piriform Recuva, Stellar Data Recover, Disk drill are some tools and software that give the accessibility to recover the deleted files.
It is a wise way to upload or save files over cloud storage iCloud/ Google drive or dropbox.
Email the important files to your trusted contact or if you have a secondary email account so you can access them anytime across all systems.
Follow this to-do guide to manage the files on your PC and be stress-free.
John Gilmore was a reporter for Techno Secrets, before becoming the lead editor. He has over fifty bylines and has reported on countless incidents around Anchorage. John studies chemistry and history at the University of Alaska Fairbanks where he currently is in his senior year.