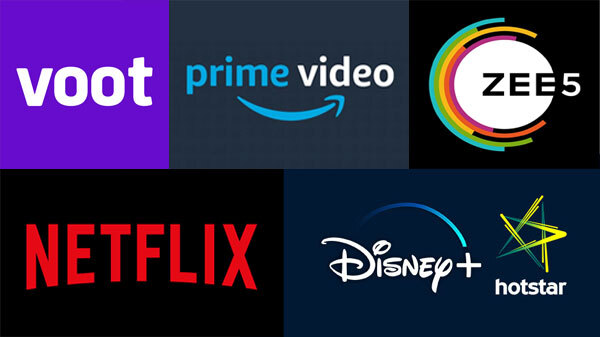 Make your April month more entertaining and less stressful by spending hours on some binge-watching. We have listed here numerous exciting shows and movies worth watching going to stream on various OTT platforms.
Recent Releases on OTT, Make Watchlist to Spend Entertainment Hours
Return to Space
Are you enthusiastic about the documentary and inspirational content ideas then this is the best item to binge-watch list? Elizabeth Chai Vasarhelyi & Jimmy Chin have the responsibility of direction and have done a good job. People who want to get insight into the struggle and hardships involved in the SpaceX development of Elon Musk can watch it on 07th April, Netflix.
Ethankkum Thunindhawan
Like to watch south Tamil stories, Action and Drama based content then this movie is for you. The movie has a wonderful team of versatile and skilled actors known for their entertainment stuff and performance. Saranya Ponvannan, Priyanka Arul Mohan, Suriya Sivakumar, and Sathyaraj Soori did a stunning performance. The movie is releasing on Netflix, Sun NXT(07 April) for Tamil & Telugu languages.
Gullak Season 3
After the grand success of the previous two seasons of the Gullak web series, makers are coming up with this middle-class family drama with a North Indian Family background. The series is a perfect combination of drama, comedy, and relationships between family members. Without stretching things, the series will be completed in 5 episodes. Download and subscribe to the Sony Liv app and binge on 07th April.
Abhay Season 3
Some movies, web series and films, and OTT get expelled by the audience in the first go while some raise a high demand that makers have to extend the storyline and force it to work on next season. The same happened with the popular crime-thriller content-based series Abhay. With the dedication & support of producer B. P. Singh & director Ken Ghosh, Abhay Season 3 is released on the Zee5 platform. Asha Negi, Kunal Khemu, Tanuj Virwani, and Rahul Dev, have given the power-pack performance in their characters.
Dasvi
It is a strong content-based series directed by Tushar Jaloa with a team of talented stars of the Bollywood Industry, Yami Gautam, Nimrat Kaur, and Abhishek Bachhan. The film is also roped in to release on 07th April 2022 on the Netflix platform. In this movie, you can see the hardship and struggle of a politician.
Naradhan
Naradhan story is inspired by the life of a TV News anchor released in the Malayalam language. It is also listed under the genre of Thriller Drama content. Many A-grade stars are part of this exciting project including Reji Panicker, Sharaf U Dheen, Tovino Thomas, Anna Ben, etc. the film is scheduled to release on 08th April 2022 on Amazon Prime.
Slow Horses
It is a wonderful web series released the previous week of April that has created big chaos and headlines around the globe for wonderful content. The entertainment package comprises 6 episodes telecasted on Apple Tv.
The series displays the activities of the spy and suspense thriller ecosystem formed around the team of M15 and their subordinators. Some circumstances were unfavorable for all of them and they were forced to stay in slough houses. Suddenly a kidnapping event has made them get back on their feet. To continue streaming Apple TV.
Each person in this series has portrayed the stunning character and behavior required for their role and the series storyline.
Bheeshma Parvam
It's a Malayalam Thriller film directed by talented person Amal Neerad already released on 01 April 2022 on the Disney+ Hotstar platform. Top-rated rich-performance content with the actors Mammootty, Sreenath bahsi, Anjali, Shine Tom Chako, Nadhiya, Soubin Shair, and Others.
Trivia Quest
Stream Mubi to watch the Animation-Family genre content Trivia Quest out on 01 April 2022. Have you ever played Trivia Crack? You will find a connection with this series. Daniel Calin & Vin Rubino collaborated as a team to manage the directional ideas and acquired the best outcome for viewers.
More than a series, Trivia Quest also gives the assessment to viewers and makes the series experience more nostalgic. During various parts of the series, viers can participate in the series' knowledge assessment related to History, Art, Science, Entertainment, and other stuff.
Drive My Car
Drive My Car is also out on the same platform Mubi on the same date to extend the fun for viewers. The outline of the story depicts the different scenarios of a window & young reserved lady. The web series is accessible in English, Mandarin, Indonesian, Tagalog, Korean, Japanese, and Tagalog. You can watch the trailer first if you are interested and continue the series.
We wish you huge entertainment binge hours with wonderful content available on popular OTT platforms this April Month.
Brian Shannon is just getting his start a reporter. He attended a technical school while still in high school where he learned a variety of skills, from photography to car mechanics. Brian also helps keep Techno Secrets social media feeds up-to-date.