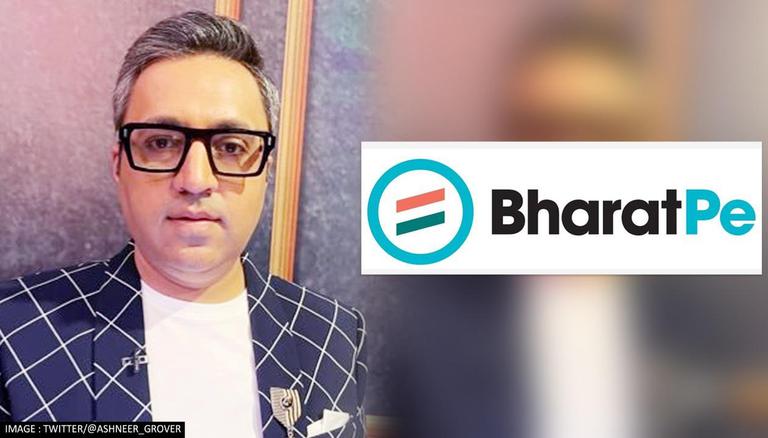 Various UPI platforms are here enabling ease of access to payment activities. Bharat Pe is also one of those UPI platforms founded by Ashneer Grover and Shashvat Nakrani.
Bharat Pe has established a network as a fintech startup company that connects the small merchants, retail or Kirana stores. People just have to scan a QR code and you can access the interface to make the payments in a safe and reliable manner.
Bharat Pe offers services to small merchants and retail stores to make them adjust to digital life scenarios. It also enables loan facilities for interest merchants.
Bharat Pe is trending over all the social media platforms as they have fired Madhuri Jain she is the wife of co-founder Ashneer Grover. The company has claimed numerous accusations against her. According to them, She has misused the company's funds and spent it on her personal stuff.
The company has stated that Madhuri Jain has planned foreign trips, accessed the premium beauty treatments, made payments for personal home appliances and electronics items. These things have created a big buzz and controversy.
When all such things happen, recently a while ago, the co-founder has also terminated himself from this company. Yes, the co-founder Ashneer Grover has signed off from Bharat Pe. He is no longer part of this fintech startup and merchant payments services platform.
Ashneer Grover was recently seen in the popular show on Sony TV- Shark Tank India and is known for his straightforward behavior and opinions.
Things revealed from Bharat Pe company about ashneer and his Family
Things were not in sync from January month since then the issues kept arising and at the end Ashneer Grover and Madhuri Jain both are out of Bharat pe have nothing to do with Bharat pe.
The company has accused that their family members were also involved in the misappropriation. It is also stated that fake vendors have been created. These people have accessed the company's funds for their lavish accommodations and needs.
According to news reports, an exit amount of 4000 crores was also demanded by Ashneer Grover. The decision of resignation was made by Ashneer Grover and he has not discussed this matter with any company investor and associated board members. By the consequences of this event, another issue has been encountered- The shareholder Agreement.
When various agreements are listed in the agreement, one point indicates if any founder leaves the company without complying with the official approval of other associated members and investors, the company has the right to purchase the shares at minimum fair market value.
The moment a founder removes himself from the company, all the rights, power, obligations, and actions will be transferred to the company. He has no right to take any decision. Everything has just ceased at the moment.
This agreement point is listed for a specific reason. If the founder's behavior does not comply with the company's policies and indulges with gross negligence, misappropriation of company's funds, property for personal use, or fake investment records. If the person is not associated with the company anymore, the company has all the rights to take a strict decision.
Ultimately, an Audit report is conducted after evaluating various information reports, Bharat Pe board meeting was scheduled on Tuesday to make a decision. But before the decision was disclosed Ashneer already submitted his resignation to the company. On Wednesday, accusations of misappropriation and misconduct of the company's finances were published publicly.
What were Ashneer views and Opinions about his decision?
After that, Ashneer gave a statement, I was aware of the company's personal nature, they wanted me to do this because of their personal hatred feelings towards me. Such lifestyle audit reports show the low-grade mentality. I only live and work for my dreams and do everything to achieve my goals and accomplishments. Ashneer has shown his concern towards the company's growth and value.
Grover has filed an appeal to Singapore International Arbitration Centre to suspend the audit report conducted by Bharat Pe Board. But the plea does not favor Grover's request. Ashneer wanted to make this report invalid and wanted to stop the board from acquiring his shares. But it does not happen.
Bharat pe has imposed the allegations on Ashneer, his wife, and other family members for misappropriation activities and misconduct of funds for personal use.
Due to all the reasons and the company's behavior, hatred and other financial accusations Grover has resigned from the position of MD, co-founder, director of Bharat Pe. Now, he is not associated with the Bharat pe and its activities.
He has given the statements about his decision to various news sites and media reporters and said that Bharat Pe company and board is not well and in a sick position hope they will get normal and have the sense to take meaningful decisions for the company's growth and value. My best wishes to the company.
All the allegations have been fabricated and asked me to forcefully submit the resignation letter to leave my position and association rights with the Bharat Pe.
Bharat pe has taken a stand to conduct the audit reports so they can save himself from any government rules situations as Kotak bank has informed about the Ashneer's foul language behavior and long leaves statement. Ashneer has done this for his self-respect and as the mentioned company has asked him to do so. Rest all is news circulating everywhere!
I am a person who is positive about every aspect of life.I have always been an achiever be it academics or professional life. I believe in success through hard work & dedication.