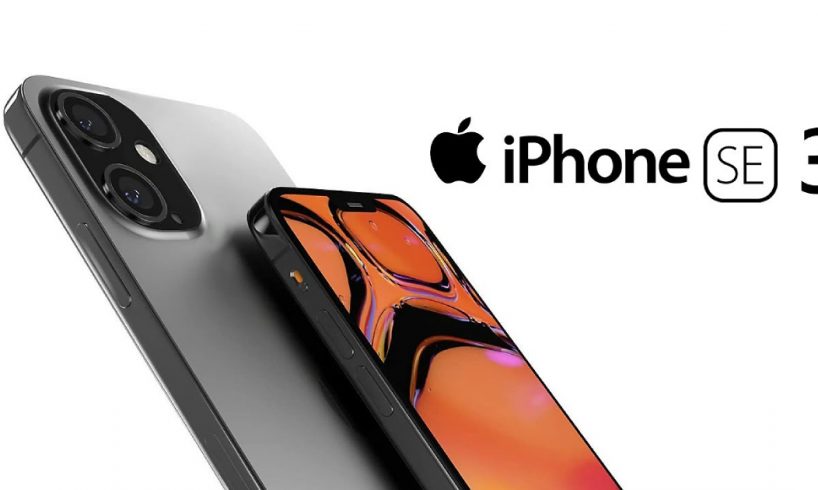 If you are watching the Apple Product Next Release, Here, it is. Apple iPhone SE3 is ready to launch in the year 2022. The release announcement will be done through an event scheduled for the first quarter. The trial production process will be activated soon. Many components are needed to assemble the phones on time for which vendors have started their preparation so there is no disturbance and shortage to complete the shipment.
Apple loves to give surprises to their customers and that's why they try hard not to leak anything related to their upcoming product launch. But many spectacular companies have their job to decode Apple's specifications and prototype of products and what things can be expected through Apple Products. The same thing has happened with this new iPhone SE3.
According to the Spectaculations, if you are looking for any up gradation in design it's not going to happen as reports indicate. It will look similar to the previously launched. No up-gradation in screen size. It will look the same as a 4.7inch Retina HD display and touch ID home button. Although it is expected that A15 Bionic Chip may be included. 
People will choose this over iPhone 14 mini. iPhone has launched mini iPhone in the market after the launch of the iPhone 12. But now it is spectacular that this mini-series will no longer be available in the coming year. Users are not taking interest in buying mini iPhones so the manufacturing of mini iPhones may shut down.
Apple iPhone SE 2nd generation phone was launched last year that was assembled with an A13 Bionic chip. This chip was assembled in the iPhone11 and iPhone11Pro for the first time, this device also featured the 12MPf/1.8 wide camera.
Apple iPhone SE3 supports the iOS 15 and is certified with IP67 certification. It protects your phone from water splashes and dust.
As our second lead editor, Brienne Connor  provides guidance on the stories Techno Secrets's reporters cover. She has been instrumental in making sure the content on the site is clear and relevant to the readers.  Brienne received a BA and and MA from University of Alaska Anchorage.