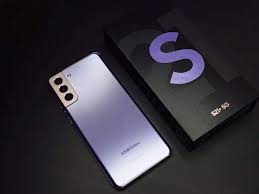 Android 12 One UI 4 Beta version is available on Samsung Galaxy S21. As every update rollout, a few updates will also make some modifications on the Samsung Galaxy S21 smartphone. Along with this, the phone has become the first eligible device giving the facility to try out the latest One UI 4Skin interface in Beta Mode. The OS update will also be available for Samsung Galaxy S21 Plus, Galaxy S21 Ultra, and other recently launched phones.
To be a part of the new OS update Beta update tester, users just have to register on the app as a Samsung Member. This update will fix the security concerns/ issues encountered the previous month and will make your Samsung Smartphone experience smooth.
With these new OS updates, users will be able to get a new design, Material You Theme, amazing Widgets for Home screen appearance. Some of the design themes are inspired by Google Pixel devices.
As time will pass, Samsung Galaxy users will be able to access and extend virtual RAM storage space on the phones and can store the data. Samsung is also working on making the user's experience better with keyword modification, video calling microphone, edge panel, other voice improvements.
Google Pixel Devices will also get some advancements and improvements soon but in a different style.
Samsung has launched flip and foldable smartphone devices in the tech market. These devices will receive the beta update accessibilities in the coming months. Galaxy Z Flip 3, Galaxy Z Fold3 will receive the Android 12 update notification announcement in the coming months.
I am a person who is positive about every aspect of life.I have always been an achiever be it academics or professional life. I believe in success through hard work & dedication.