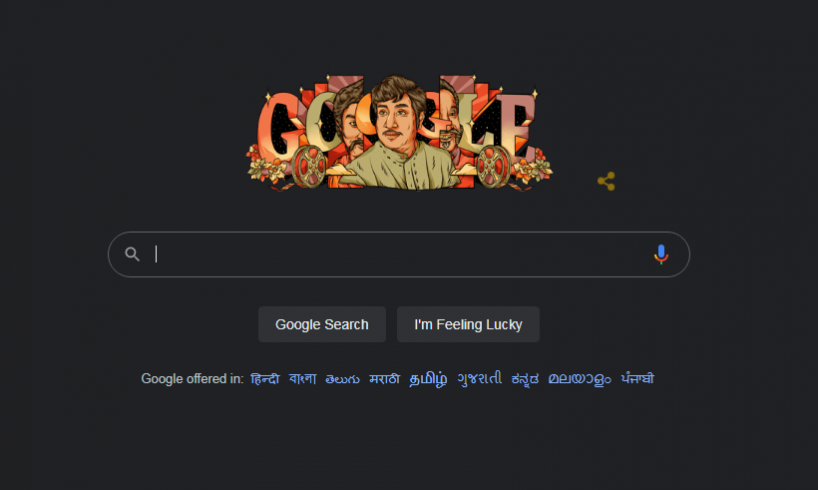 We don't know if you notice or not but every day Google changes the doodle to celebrate a significant day, event, popular individuals' success, and their work. On today 01 Oct.2021, since morning you may have seen an image of a person as a doodle and the google search results are displaying the name Mr. Sivaji Ganeshan.
Do you know who he is and why Google selected him today as their doodle?
Mr. Sivaji Ganeshan is a popular name, legendary personality in the South film industry and today Google is celebrating their B'day in their style. He was honored by the Indian government with the prestigious Dada Saheb Phalke award.
His original name was Ganeshamoorthy, in 1945, he played the role of King belonging from the 17th century in theatre, and soon the industry and fans chanting as Sivaji. He came into this world in the year 1928 and left in 2001.
He made his debut in the Tamil Film Industry, at the beginning of the 1950s.
He worked for 50+years playing different significant roles in 300+films.
We remember him for his acting work in Parasakthi(1952), Pasamalar(1961), Navarthri(1964).
Every actor has a dream to play a role in the war file and Mr. Sivaji has been a part of such a film named Veerapandiya Kattabomman in1960 for which he won the Best Actor award in the Indian Film Festival.
In1965, France also awarded him as Chevalier, National Order of the Legion of Honour.
As our second lead editor, Brienne Connor  provides guidance on the stories Techno Secrets's reporters cover. She has been instrumental in making sure the content on the site is clear and relevant to the readers.  Brienne received a BA and and MA from University of Alaska Anchorage.