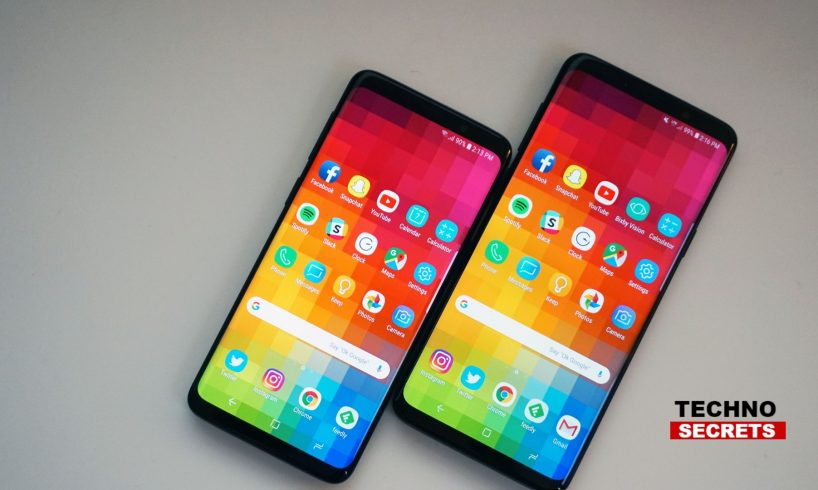 According to a report by XDA Developers, Samsung could introduce a floating keyboard within the company's keyboard app. The new feature has been spotted on Samsung Galaxy Note 9 and Galaxy S9. these are the first devices by the company to support the new Android Pie Beta and it is expected to get an update earlier next year. The South Korean company confirmed that the Galaxy Note 9, Note 8, Galaxy S8/S8+ and Galaxy S9/S9+ will receive the Android Pie update. For the same, the company has been developing Experience 10 UI to combine more features from the latest iteration of Android.
There have been many cases, where the users of these devices are facing some keyboard issues and single-hand operations because of the big screens that these smartphones sport. In the report shared by XDA Developers, there are screenshots of the settings, these appear when a user of the device tries to modify the keyboard size on these messaging app or during the searches. Previous versions of the keyboard also had the floating keyboard option, it was seen on the Galaxy S5. but because of the size of the phone, a 5.1-inch of display and low popularity of the device, the company discontinued the feature.
Also, it is possible that Samsung could also make the layout of the keyboard simpler, offering more emojis, an improved toolbar and some customisable themes. The new Android Pie Beta for the Samsung devices has been spotted through a dark theme which also represented the upcoming Experience 10 UI. also, the user interface is expected to add some screen-based gestures along with some daily wellbeing options to its new smartphones. Also, some changes could be seen in the night mode which will be updated in the future Android Pie Beta versions.