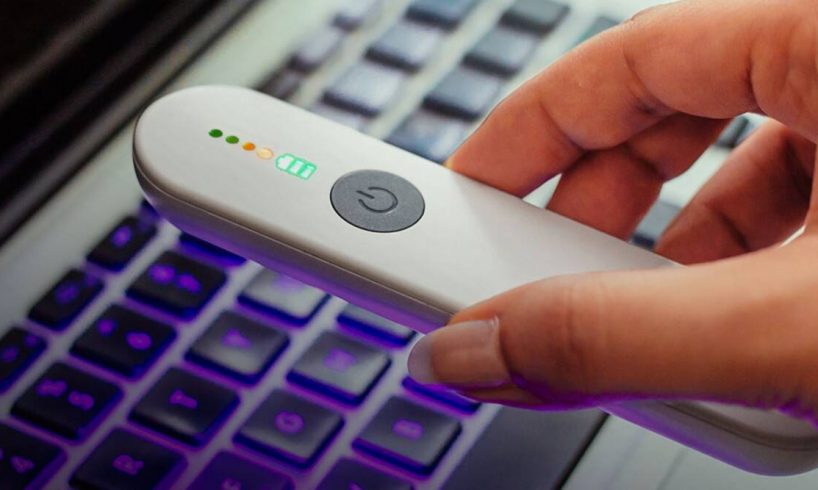 The corona epidemic has made the world realize that there is no greater wealth than health. Earlier, there used to be only thermometers in the name of medical devices in people's homes, but now devices like oxygen cylinders, oximeters have also started making space in people's homes. In Corona, most people are having fever, and oxygen levels are decreasing for the first time. In such a situation, there are some important gadgets which are very important to stay at home nowadays. Let's know about them …
UV sanitizer
Many research has confirmed that UV light is capable of killing corona and other bacteria. In this case, you can keep UV sanitizer in your house. They come in different sizes and features. You can give devices like Acuva SOLARIX, Orient UV Sanitech, and Godrej Viroshield a place in your house. UV sanitizers can eliminate up to 99.9 percent of corona and other dangerous bacteria.
UVC Sterilizer
Havells Disinfect- UVC Sterilizer Max Portable is also a portable UV sanitizer like the Acuva SOLARIX. It can be bought anywhere. It also has a gravity sensor. It can virus-free any surface from a distance of three centimeters in 90 seconds. 
Vaporizer
Vaporizers have become very important to keep at home today. It is quite effective in nasal congestion or cold juke. Vaporizers of several other companies are present in the market, including Dr Trust, which has a removable water tank.
Oximeter
With the help of an oximeter, you detect the oxygen present in your blood. In corona infection, the oxygen level is decreasing for the first time, which is causing problems for people, because this virus is first attacking the lungs. You can buy oximeters from companies like Dr Trust, Accu Check or Microtech.
I am a person who is positive about every aspect of life.I have always been an achiever be it academics or professional life. I believe in success through hard work & dedication.