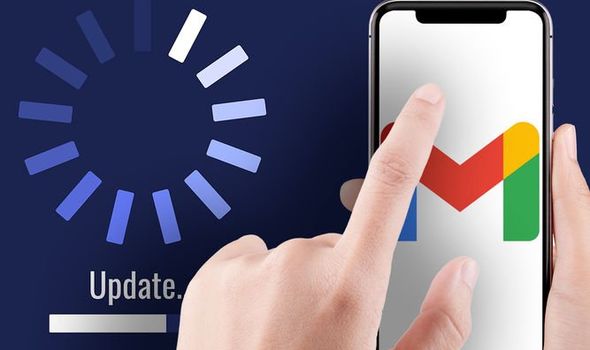 Gmail is the most common application offered and developed by Google. It is the most frequently used application. To download any application from the play store, we need to set up a Gmail account. 
When we purchase a new phone, the first thing we do is setting a Google account. Our Gmail account is linked with other applications, when we want to take backup of our phone or any app, we are in need to link and sync Gmail ID. We also use this Gmail account to recover other apps accounts to generate a new password.
Recently, we have gone through a problematic event when all Google services got stopped due to the server down. People facing difficulty to search, send or receive emails, upload and download files, and other services. If a server got out of service that is totally from their server-side. But if the server is not a concern and Gmail is not responding it is a matter to handle as soon as it's possible. So, you can access Gmail and send/receive important mails.
Get the instructions if Gmail is not responding on your phone
To solve this problem, you may follow this guide:
Reduce the load of cache history
The cache keeps a small amount of info regarding the visited pages or websites by your search activities. It speeds uploading speed for an earlier visited page. When this cache history space is consumed your Gmail starts crashing down. It impacts search activities and app performance. Either the app will shut down or it will respond later. By clearing the chat history, you may get access to Gmail or it will start working again. Want to know how to do that look over the below steps:
You can manage the Gmail cache through the setting app on your phone.

Find out the App and notification setting (if you don't find the app and notification you may locate the app manager.) and go to the Gmail app.

Tap on the app > storage and cache.

A popup will appear with two options: clear cache or clear storage. The moment you tap on clear cache all the visited pages info will be removed.
Turn off/ Turn on phone
Overheating can be an issue by which Gmail is not responding well. In that case, please keep aside your phone and stop operating on it. By performing a reboot or restart process the phone will start behaving properly. It will speed up the phone performance and now you can go to Gmail to check whether it is functioning properly or not. Try to keep your phone out of the warm atmosphere. Some phones have features to automatically shut down the apps in the case of overheating.
The latest version of Gmail
Our Android phone gets updated over time. When we update the phone we should also update the apps but we don't do that. Because of this, the apps won't open. So, whenever you update the phone also check your phone to know if the apps are working on the latest version or if it is outdated. 
There are two ways to update the application, first by visiting the google play store. Open Google play store, either you can enter the name of the app in the search bar and after that, you can check the app version. An additional way, to update the app from the google play store, click on the toggle button, it will appear in the options list. Go to My apps and notification.
To check the latest version of a phone an alternative way is to go to the settings app. Locate the app manager or app and notification. After that, please go to the Gmail app, and here you will see an open or update option. If the app is on the latest version open will be shown here and if the phone is of outdated version 'update' option will be shown here. After clicking on the update, the phone will start downloading the additional functionalities. Once it's done, just go back to the app interface again if the problem is fixed.
Network issues
You may not have turned on the internet data connection node and thus usually happens with everyone or maybe signals speed gets slow.
Reinstall Gmail app
By deleting and reinstalling the process, any app starts functioning properly. So, you can do the same for Gmail. To uninstall either you can do from the app manager (apps & notification) you just need to locate Gmail, tap on uninstall or you can directly remove it from the home screen.
To get back the Gmail on your phone, visit the Google play store then type Gmail in the search bar and tap on download. After a while, the app will be downloaded and installed on your phone.
Sign-out/ sign-in Gmail account
By removing an account you can get out of this problem. To do this, go to the top right side where the DP icon is located, tap on that >manage the account on this device > select and remove the account.
Wait for a few minutes then sign in again. You will surely get back access to your Gmail account.
Gmail is not syncing
Many times due to some changes in email sync settings you face difficulties receiving notification. You can check if the Gmail sync is on or off. Some steps will be the same as the previous method. Lime opening Gmail > tap on DP icon > manage account > automatic sync data.
If the toggle is turned off, slide to turn on.
Once they sync us on for an account you will start receiving the notification, message, emails, and others. The extension, services, data will be accessible on the new device you've logged in to right now.
Not enough space on the phone
One more reason that you have lost accessibility on the phone is because of a lack of space. We store lots of things on your phone, like songs, apps, games, videos, photos, etc. It consumes a lot of space now to function and to run properly the app needs space and if it is not available, the apps start crashing down.
Please delete large files from your phone if it is No longer to use and make a room to operate Gmail.
To clear the storage space, you can directly access the settings app, go to the phone storage option, check how much space the phone has consumed with files and apps. Clear junk files and go back to Gmail.
Check notification setting
If you are not receiving any notification on your phone notification bar. It may be because you have turned off notifications so you can complete your tasks without any disturbance. If you want to receive notifications just visit general settings > notification > all. You can also manage notifications from inbox notifications> notify for every message and confirm it.
Here, we are closing the guide. 
Conclusion 
Gmail makes the thing easy for us, it is a medium of communication. All these ways can fix Gmail-related problems whether it's related to notification, message, or mails. You can implement these ways to fix all kinds of Gmail problems. You can get back the accessibility on the Gmail app in a while.
I am a person who is positive about every aspect of life.I have always been an achiever be it academics or professional life. I believe in success through hard work & dedication.